Clean grates with an onion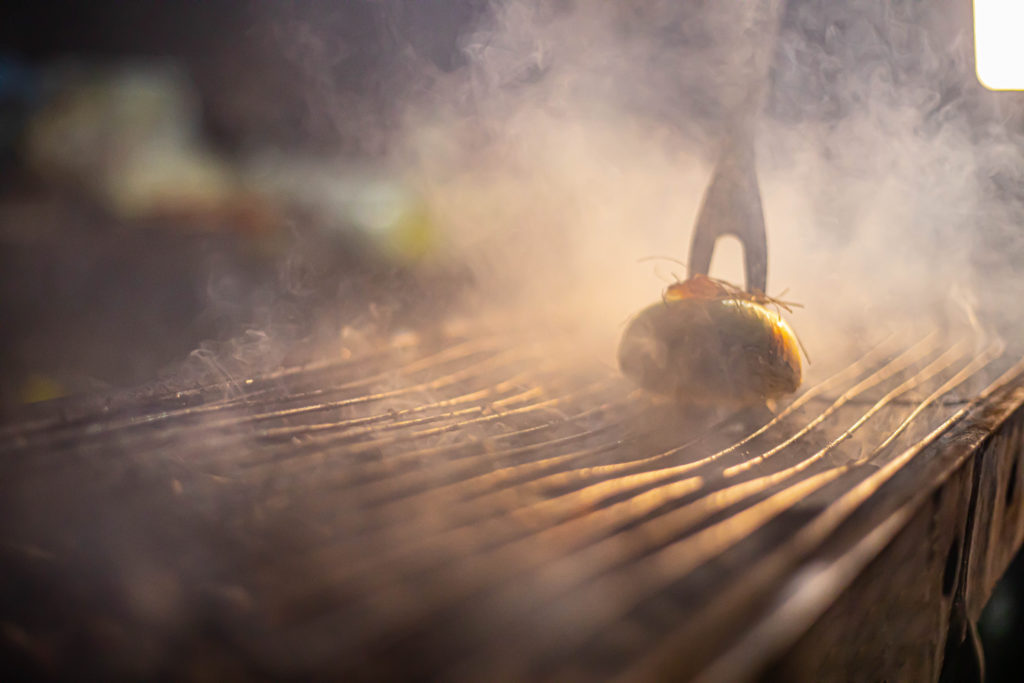 When it comes to cleaning your grill, the tools range from simple wire brushes to high tech cleaning robots. Wire brushes can leave behind pieces of metal, which can get stuck in your dinner. Higher tech options may be cool, but they can get pretty pricey. In reality, the best tool can be found in your fridge! This tool can clean and add flavor to your grill.
Grab yourself an onion, any onion will do
Slice the onion in half
Attach a fork or a Barbecue Fork to the butt of the onion
Turn your grill to High Heat
Run the cut edge of the onion along the grates until clean.
The juice from the onion with turn to steam from the hot grates, removing any caked on debris and add delicious onion flavor to your grill.