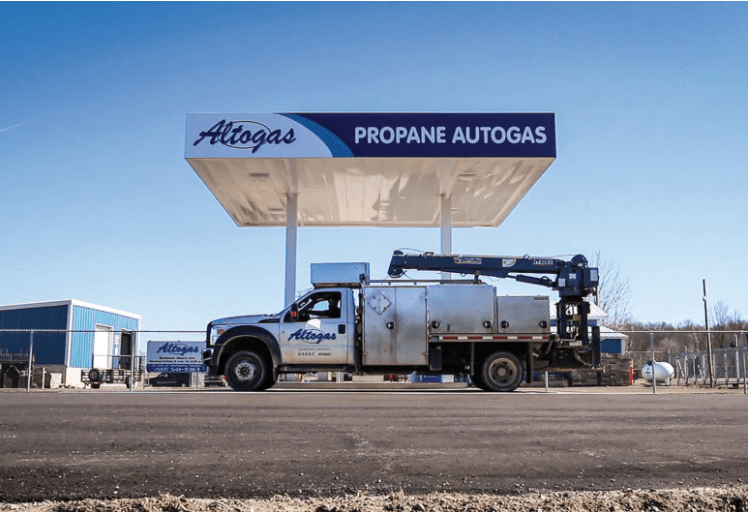 Here at Altogas we use our own propane fueled vehicles to inspire the communities it services to invest in the fuel.
Michigan's Conversion Center
Individuals and fleet managers in Michigan are converting their vehicles over to propane to save on fuel cost, lower their maintenance cost and it is a clean burning fuel (according the EPA). 
Scott Underwood, our Altogas green fuel manager, can tell you in one quick email if converting your vehicle is a good fit. The future of propane is very stable compared to the volatile gasoline industry and may save you several thousands of dollars per vehicle. Our systems are dual systems, this means you do not give up your ability to run on gasoline. With the flip of a switch it will revert to gasoline. 
We install only DOT and EPA certified systems, ensuring your vehicles are the safest, most reliable road legal systems available. Propane is an inherently clean burning fuel due to its lower carbon content.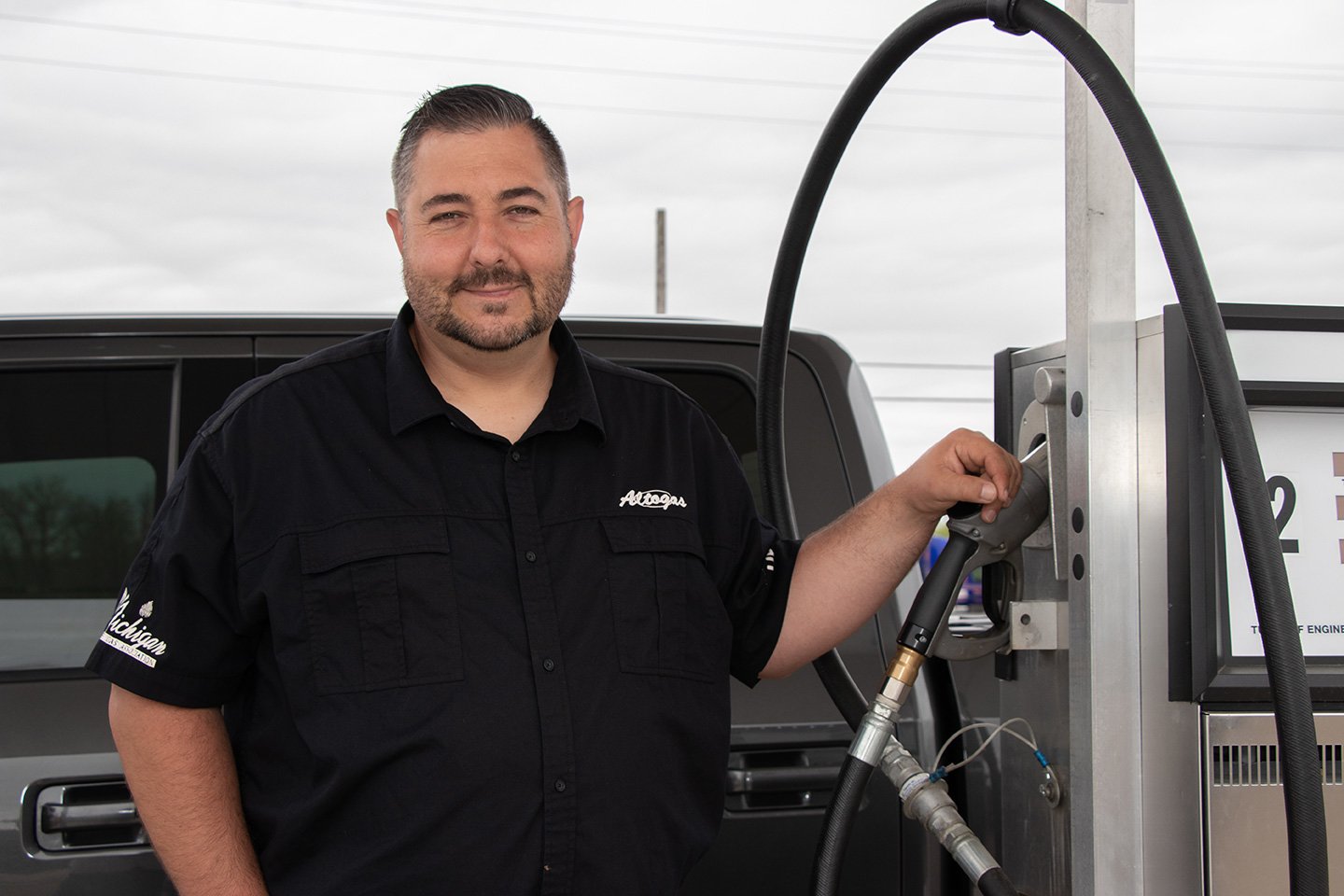 Why Should You Convert Your Vehicle?
REDUCE COSTS
Cut your fleets fuel bill to around $1.00/gallon.
IT'S GREEN!
Help save the environment by going green and reducing emissions and your carbon footprint.
REBATES
Our State and Federal rebates for every gallon of propane used.
LESS MAINTENANCE
Reduce your oil changes needed each year by 50%.
RETURN ON INVESTMENT
Increase engine life significantly.
GAINS
Increase horsepower in your engines.
Who Is Using Propane Vehicles?
Known as Autogas, propane vehicles are proven to be a cleaner, safer and cheaper fuel than gasoline or diesel. Numerous countries have been leading the way in advancing Autogas-powered vehicles – the United States is not among them. According to studies released in 2005 and 2009 by the World Liquid Petroleum Gas Association (WLPGA), the global Autogas industry authority, the U.S. Autogas market has remained largely unchanged over the last decade. In contrast, most countries saw a substantial increase in Autogas vehicles, even those that had little to no Autogas vehicle market in 2000.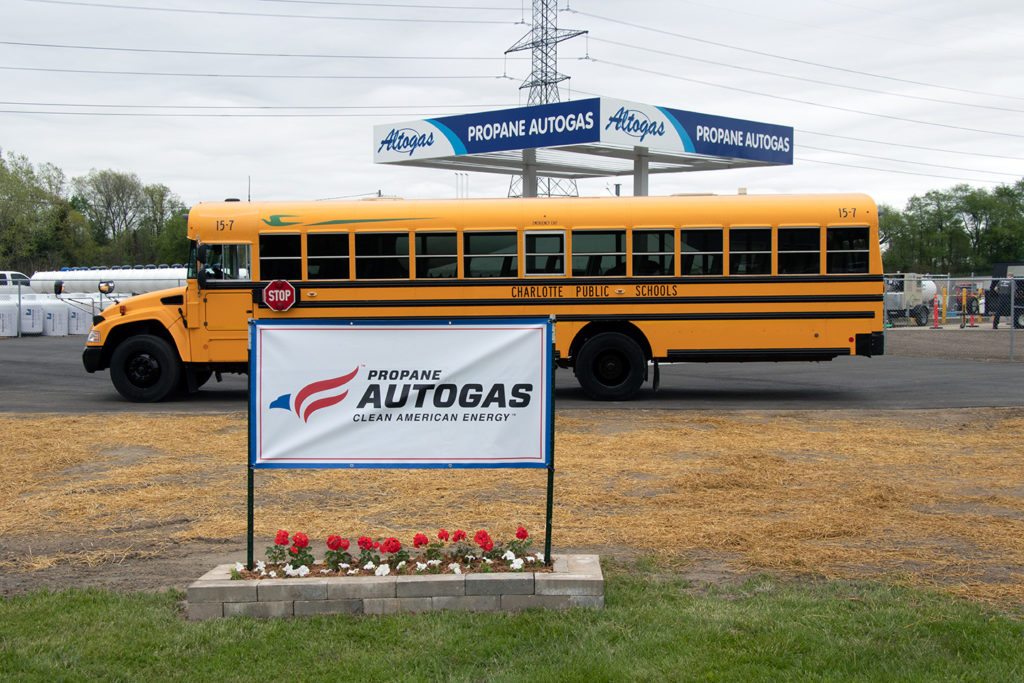 Charlotte Public School Running on Propane.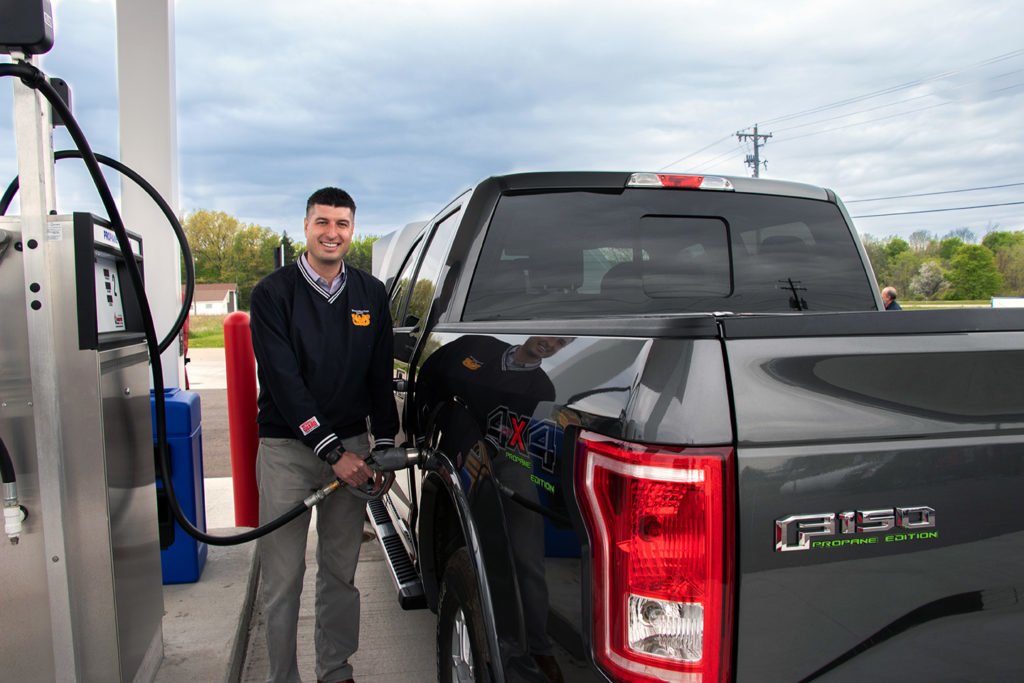 Senator Barrett Filling a F-150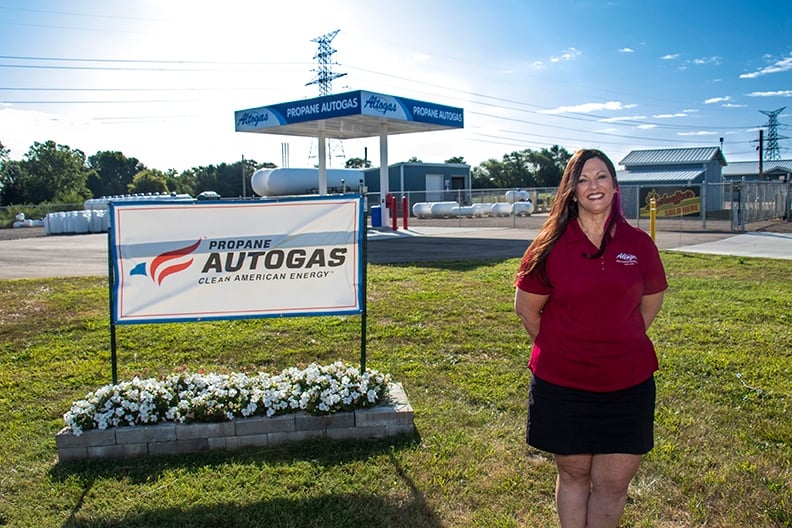 Charlotte Plant Manager, Chris Cole