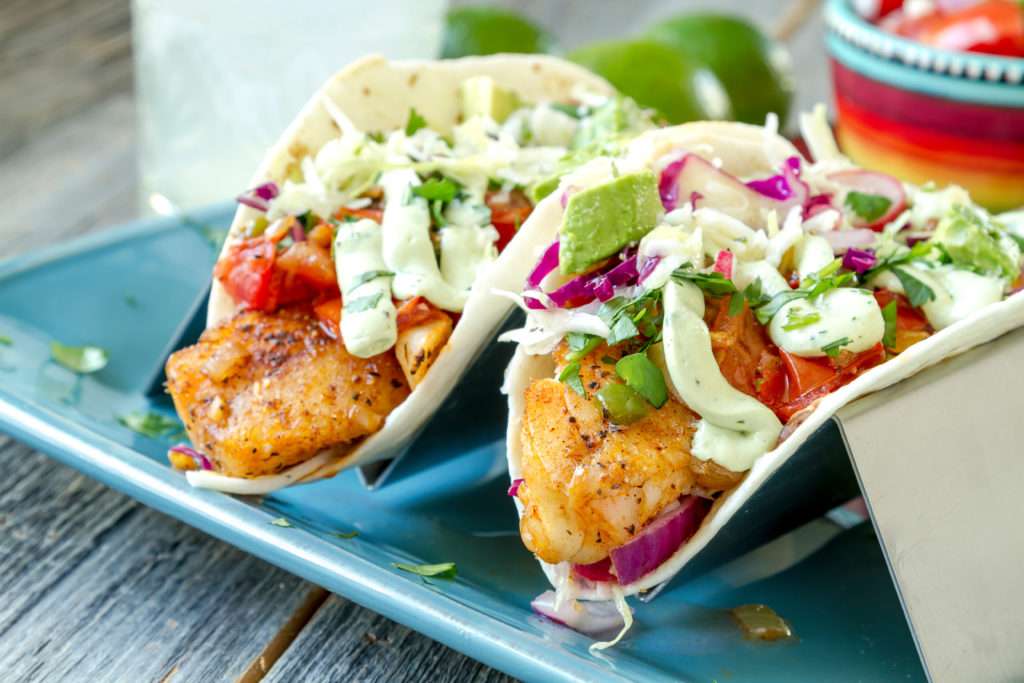 Seasonal Grilling | Seasonal Ingredients
6

 

walleye fillets

6

 

tbsp

 

Extra Virgin Olive Oil

 

EVVO

4

 

tbsp

 

fresh lime juice

2

 

tbsp

 

chili seasoning

2

 

tsp

 

garlic salt

0.25

 

tsp

 

cracked black pepper

Avocado
Avocado Rach
Mix the EVOO with fresh lime juice, chili seasoning, garlic salt, and cracked black pepper. Pat the walleye filets dry on both sides and brush generously with the mixture.

Preheat grill to med-high and cook for 6-7 minutes per side. Or cook the walleye in a preheated 400-degree oven for 15 minutes.

Taco Toppings: Diced tomatillo, sliced red onion, diced avocado, pan-fried collard greens, spicy garlic dill grape tomatoes, chopped cilantro, avocado, served on scorched flour tortillas with a squeeze of lime juice over the taco. Add avocado ranch if you like!

Serve.