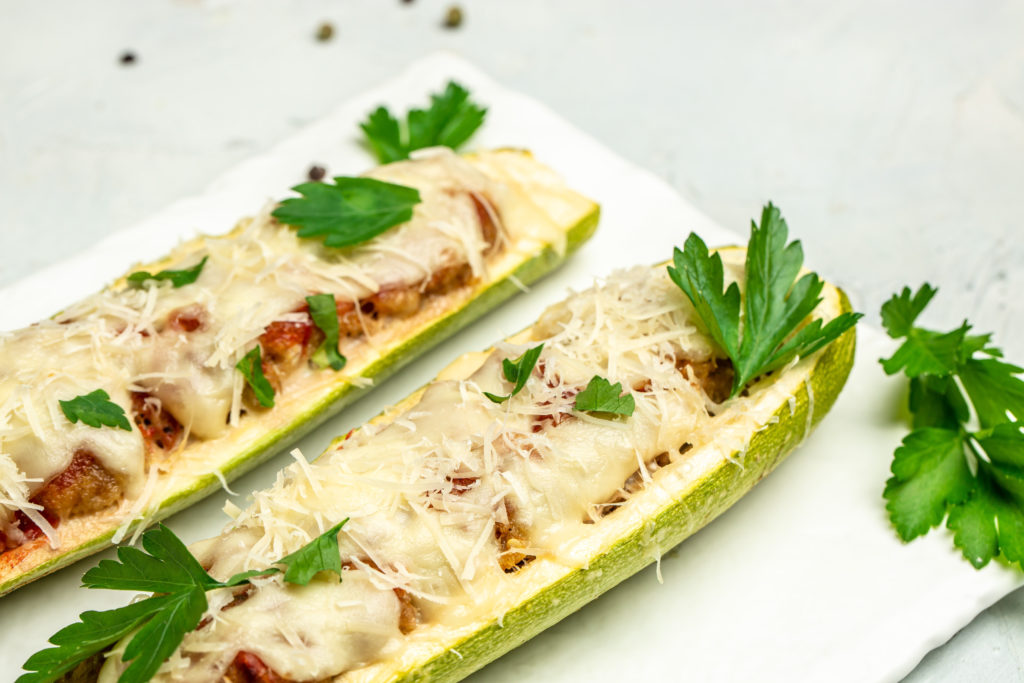 Seasonal Grilling | Seasonal Ingredients
Grilled Zucchini Boats with Beef
1 tbs olive oil
1 lb lean ground beef
1 cup salsa – mild, medium or hot as desired
4 fresh zucchini
½ cup shredded cheese, eg Mexican blend
chopped fresh chives, optional garnish
Preheat the grill.
Add olive oil and lean ground beef to a large sauté pan. After the meat has browned (about 10 minutes), drain any excess liquid, then add the salsa. Let the sauce reduce down until hardly any liquid is left – about 10 minutes.
Meanwhile, prepare the zucchini by cutting them in half lengthways and scooping out the seeds with a spoon.
Place them cut-side-down on the hot grill, and cook for ten minutes. Flip them over and load them up with beef/salsa mixture.
Finally, sprinkle the cheese over the top. Return them to the grill (place them between the bars so that they don't roll) for around ten minutes with the lid closed or until the cheese has melted.
Garnish with chives, if using.