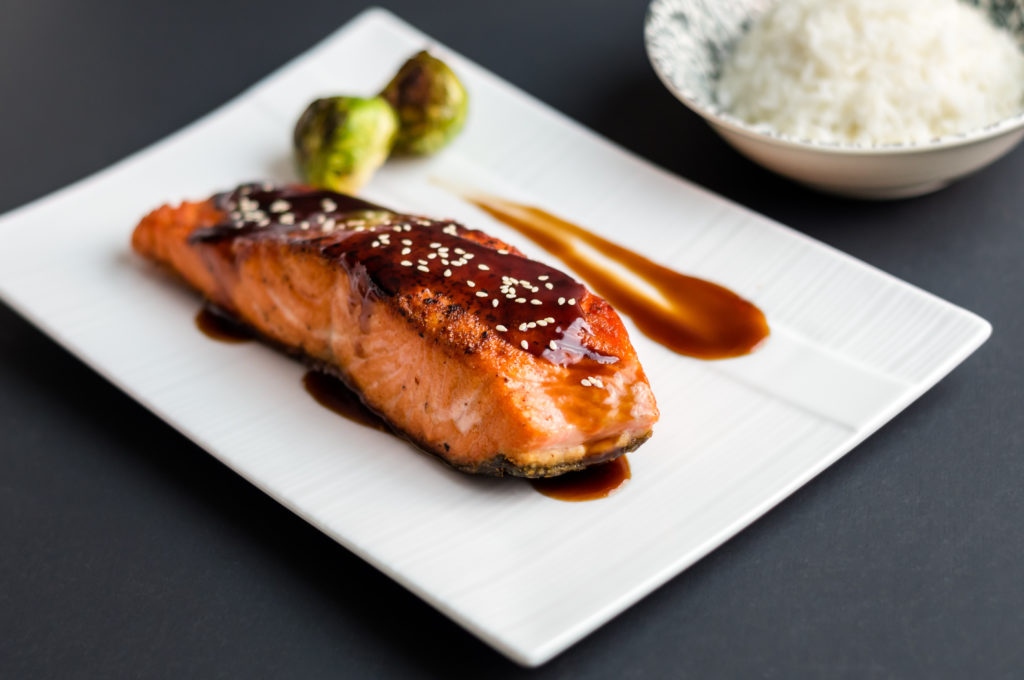 Seasonal Grilling | Seasonal Ingredients
4 salmon filets
1/2 cup ponzu or soy sauce
1/4 cup water
3 tbsp. honey or brown sugar
2 tsp. grated ginger
2 tbsp. rice wine vinegar
Sesame seeds and sliced green onion
Make the grilled salmon marinade by whisking together the soy sauce, water, honey, ginger, and rice wine vinegar. Pour over the salmon filets in a resealable bag and marinate for 30 minutes to one hour at room temperature.
Pull the fish out of the marinade and pat very dry. Coat the entire fish with a small amount of oil before grilling.
Pour the reserved marinade in a small pot and boil for 3-5 minutes, or until it coats the back of a spoon to make a glaze.
While the fish is marinating, set the grill to high heat. When you're ready to cook, lay the salmon skin-side down and brush with the glaze. Cover the grill with a lid and cook for 4-6 minutes, or until the skin is crispy and the fish is three fourths of the way cooked through. Brush with the glaze again, then flip. Cook for another minute to let the topside char, then carefully remove from the grill. The fish should flake easily with a fork.
Serve immediately with sesame seeds and sliced green onion.