We serve the "food basket" of Michigan providing propane use for a number of farm operations including crop drying and weed control.
Agricultural Propane Uses Include
Cylinder Exchange Services
Temporary Construction Heating
Agricultural & Farm Propane Tank Installation & Delivery
Complete safety check performed at time of installation
Automatic or Will-Call delivery options available
Emergency service provided 24 hours a day, 7 days a week
No installation fees or tank lease charges
Fast, Friendly, Reliable Service
Agricultural & Farm Propane Delivery & Payment Methods
There are many methods in which to receive propane from Altogas.
Agricultural Propane Auto Refill
For your convenience, all customers can be put on our computer generated, automatic refill system. When your tank falls below 35%, our dispatchers will be notified and your delivery will be scheduled automatically. You must sign up for this service and have your credit approved. (Your account must be kept current in order to receive refills automatically.)
Agricultural Propane Will Call
Order your propane on an as needed basis. You will need to monitor your own supply and order a minimum of two hundred gallons. (Propane is delivered Monday through Friday during regular working hours and on Saturdays during the winter season.)
We fuel fork lift trucks, space heating, motor fuel, temporary construction heating, cutting torches and cylinder exchange services.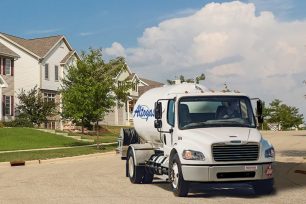 We heat your home and offer appliances such as stove-tops, ovens and clothes dryers. We also offer heat lamps, grills and heating for pools and spas.
Our engine pros are converting vehicles to propane giving our customers huge savings on fuel cost. From one to a hundred vehicles we have you covered.